Asbestos could make a return to US manufacturing | Asbestos-containing goods to be approved by EPA
---
---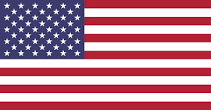 In the US, asbestos-related diseases cause almost 40,000 deaths annually, says the Asbestos Disease Awareness Organisation.
The EPA said in a statement: "EPA is proposing a significant new use rule (SNUR) for certain uses of asbestos (including asbestos-containing goods) that would require manufacturers and importers to receive EPA approval before starting or resuming manufacturing, and importing or processing of asbestos.
"This review process would provide EPA with the opportunity to evaluate the intended use of asbestos and, when necessary, take action to prohibit or limit the use.
"In the absence of this proposed rule, the importing or processing of asbestos (including as part of an article) for the significant new uses proposed in this rule may begin at any time, without prior notice to EPA."
CONTINUE ON www.compelo.com