Industry attempts to limit human health protections must be resisted – NGOs tell health and environment commissioners
---
---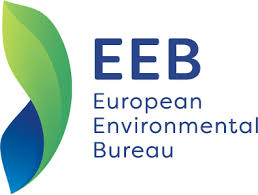 Leading health and environmental groups have strongly condemned industry claims that human health concerns fall outside of the scope of EU's industrial pollution legislation.
In a letter to the Environment and Health and Food Safety Commissioners, the EEB, CIEL and HEAL rejected recent claims from industry lobby groups that the EU's industrial standards should not cover human health protections.
They also call for explicit references to "preventive measures" to be retained in a standard text that will influence environmental performance guidelines for decades to come.
The EEB is Europe's largest network of environmental citizens' organisations with 140 members in more than 30 countries.
Commenting on the letter, EEB Industrial Production Manager Christian Schaible said:
"The resistance of industry lobby groups like CEFIC, CEWEP and EUROFER to have human health protection duly considered within these essential protections is deeply irresponsible. People in Europe expect EU industrial standards to be the best in the world, that means that all the features of the EU Eco-Management and Audit Scheme needs to be implemented and explicit references to preventive action must be included"
In the letter, EEB Secretary General Jeremy Wates writes:
"It is unreasonable and disingenuous to argue that protection of human health falls outside of the scope of the Industrial Emissions Directive, the text of which is peppered throughout with references to human health."
CONTINUE READING ON eeb.org