Regulatory updates in Jamaica - Pesticides and licensing procedures regarding regulated agricultural commodities
---
---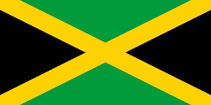 Jamaica - The following changes have been made:
Pre-Shipment Inspection Certificate for Used Motor Vehicles - As of 1 February 2018, used motor vehicles, which are imported from certain countries designated by the Trade Board Limited, are subject to a pre-shipment inspection as a prerequisite to obtain the Import Licence from the Trade Board Limited and the Order and Clearance Permit for Motor Vehicles. Please turn to the quoted document and the chapter on Motor Vehicles and Parts Thereof in this overview for further particulars.
Regulated Agricultural Commodities - For reasons of clarity, the former document entitled Licence to Import and Deal in Regulated Agricultural Commodities has been split into two separate documents, namely the Licence to Import Regulated Agricultural Commodities and the Licence to Deal in Regulated Agricultural Commodities. Please refer to the quoted documents for more information on the two licencing procedures regarding regulated agricultural commodities, i.e. coffee, cocoa, coconut and spices, as well as to the section on Foodstuffs further below.
Pesticides - A new document entitled Licence to Deal in Pesticides has been added to the set of documents for Jamaica. Details of said licence, which is required in order to sell restricted pesticides, may be obtained from the quoted document as well as from the corresponding paragraph on Pesticides in this overview.
CONTINUE ON madb.europa.eu