Health fears raised at residents' meeting on proposed pyrolysis plant
---
---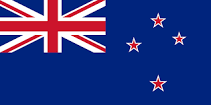 Father-of-two Brad Watson is worried a pyrolysis plant, to be built near his house, will cause health problems for his young children.
Residents living near the site of a proposed pyrolysis plant have come together to learn how to oppose the controversial furnace.
More than 60 people turned up to get advice from a lawyer and ask questions at the Blenheim Residents and Ratepayers Association on Thursday evening.
Airborne emissions from the plant was a hot topic, with father-of-two Brad Watson worried chromium and arsenic emissions could affect his young children.
CONTINUE READING ON www.stuff.co.nz