EU-U.S. Trade Talks: European Commission presents draft negotiating mandates
---
---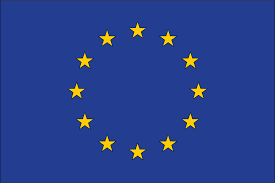 The European Commission has today adopted proposals for negotiating directives for trade talks with the United States: one on conformity assessment to make it easier for companies to prove their products meet technical requirements on both sides of the Atlantic, and one on the elimination of tariffs for industrial goods. The Member States must now give their green light to the proposals before negotiations can begin.
Commissioner for Trade Cecilia Malmström said: "Today's publication of our draft negotiating directives is part of the implementation of the July Joint Statement of Presidents Juncker and Trump. Ambassador Lighthizer and I have already met several times in the Executive Working Group and I have made it very clear that the EU is committed to upholding its side of the agreement reached by the two Presidents. These two proposed negotiating directives will enable the Commission to work on removing tariffs and non-tariff barriers to transatlantic trade in industrial goods, key goals of the July Joint Statement."
As part of its commitment to transparency, the European Commission has published the drafts mandates at the same time as submitting them to the EU Member States. The negotiating directives submitted by the Commission to the Council implement the 25 July Joint Statement and cover two potential agreements with the U.S.. For more information about the process that led to the today's publication of the proposals, as well as other aspects of the July Statement which the EU has already been implementing, see the full press release online.