Danish study | Release of chemical substances from gaming equipment
---
---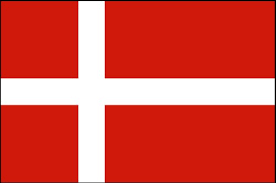 33 gaming products have been examined for the release of problematic substances. The Danish Environmental Protection Agency has assessed that gaming chairs can cause eye and respiratory irritation, while the remaining equipment does not pose a health risk during gaming.
E-sports and gaming have become a large part of many young people's everyday lives, where computer games are played in private homes, in institutions and on a competitive level. There is an increasing interest in this area, and therefore a trend is seen in the development and sale of gaming equipment. Because of this, the Danish Environmental Protection Agency has chosen to investigate the release of chemicals from gaming equipment.
The study showed that many different chemicals can be released from gaming equipment, but only a few at levels that could cause a risk. During climate chamber tests of 33 products, 67 different substances were identified, of which 34 have not previously been identified in connection with chemical release from gaming equipment. The largest chemical release was seen from gaming chairs, where two out of four chairs release formaldehyde at levels that, in rooms with poor air exchange, could result in the consumer developing eye and respiratory irritation.
CONTINUE READING ON: mst.dk