Ethylene Oxide Safety Facts: Information on the EPA's Flawed IRIS Value
---
---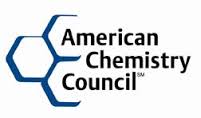 ETHYLENE OXIDE SAFETY FACTS
WHAT IS ETHYLENE OXIDE?
A versatile and valuable building block of chemistry, ethylene oxide (EO) and its derivatives help make many of the products we use every day, such as certain plastics, household cleaners, safety glass, adhesives, textiles, detergents, and is used for the sterilization of medical supplies.
EPA'S INTEGRATED RISK INFORMATION SYSTEM (IRIS) PROGRAM
The EPA's Integrated Risk Information System (IRIS) program is one source of hazard information that must be combined with other information to assess risks to health and the environment. IRIS reports are not an assessment of risks and IRIS modeled values are not intended to be regulatory standards.
A significantly flawed assessment that was generated by EPA's IRIS program is causing unnecessary alarm and grossly misstates EO's potential impact on public health. The IRIS program has dramatically overestimated the hazard of EO, deeming it unsafe at levels far below levels found in our environment. In fact, EPA's flawed IRIS value is 19,000 times lower than the normal, naturally-created levels of EO in the human body and orders of magnitude lower than levels of EO from other sources measured in ambient air.
CONTINUE READING ON www.americanchemistry.com