Northern Ireland draft regulations prohibit the use of plastic microbeads as an ingredient
---
---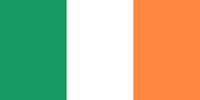 The draft regulations prohibit the use of plastic microbeads as an ingredient in the manufacture of rinse-off personal care products and the sale of any such products containing microbeads.
In the draft regulations: "microbead" means any water-insoluble solid plastic particle of less than or equal to 5mm in any dimension; and "rinse-off personal care product" means any substance, or mixture of substances manufactured for the purpose of being applied to any relevant human body part in the course of any personal care treatment, by an application which entails at its completion the prompt and specific removal of the product (or any residue of the product) by washing or rinsing with water, rather than leaving it to wear off or wash off, or be absorbed or shed, in the course of time; and for this purpose - (a) a "personal care treatment" means any process of cleaning, protecting or perfuming a relevant human body part, maintaining or restoring its condition or changing its appearance; and (b) a "relevant human body part" is — (i) any external part of the human body (any part of the epidermis, hair system, nails or lips); (ii) the teeth; or (iii) mucous membranes of the oral cavity.
Breach of the prohibition is an offence. Enforcement officers have powers of entry to carry out the necessary investigations in order to determine whether an offence has been committed. The draft regulations apply to Northern Ireland, however, the UK administrations have developed this legislation collaboratively to ensure the definition of the ban is consistent. The difference between Northern Ireland and England and Wales is in the enforcement regime. Civil sanctions will not apply in Northern Ireland. England have completed a separate notification for Regulations applicable to England (ref: G/TBT/N/GBR/28). The Devolved Administrations of Scotland and Wales have also committed to introducing a ban on microbeads and have separate notifications on 1 February 2018 and 29 January 2018 respectively.
Draft Text available for download in the following languages: English