Pasir Gudang dumping—what happened and who is responsible?
---
---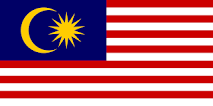 On the morning of 7 March 2019, several individuals in Pasir Gudang, Johor, were hospitalised for what looked like symptoms of chemical poisoning. It was later discovered that a lorry carrying chemical waste illegally dumped it in the nearby Sungai Kim Kim river.
What happened? In the pre-dawn hours of 6 March 2019, a tanker lorry under an illegal tyre recycling company dumped 20 to 40 tonnes of chemical waste under a bridge in Kota Masai into Sungai Kim Kim at Pasir Gudang. These chemicals consisted of benzene, acrylonitrile, and acrolein.
CONTINUE READING ON www.eco-business.com