North Macedonia Focus: Veterinary entry documents, Health Entry Document for Feed and Food, Ratification of the Minamata Convention
---
---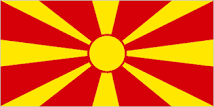 Veterinary Entry Documents

As the corresponding legislation of the European Union (EU) has recently been modified, the English sample forms based on said EU legislation have been replaced by their current versions in the following documents:

Veterinary Entry Document for Live Animals
Veterinary Entry Document for Animal Products.

For specifics, please turn to the mentioned documents.

Health Entry Document for Feed and Food

Based on the Rapid Alert System for Food and Feed (RASFF) of the EU, North Macedonia developed its own national RASFF, i.e. the so-called RASFF Macedonia. In the framework of border inspections, designated foodstuffs and animal feed are regularly defined as bearing a higher risk and are therefore subject to a Health Entry Document for Feed and Food.
North Macedonia's Ratification of the Minamata Convention

In addition to the Rotterdam Convention, North Macedonia is also party to the Stockholm Convention on Persistent Organic Pollutants (also referred to as the POP Convention), a treaty designed to curb and eventually abolish the production, use and trade of toxic, long-lasting chemicals by requiring its signatories to take measures to eliminate or restrict the production and use of POPs and to minimise any possible unintentional releases of such substances into the environment. Exemptions, i.e. the continued use and/or production of one or more chemicals covered by the treaty for a certain period of time, may be applied for by the member states. Furthermore, amendments to the treaty (lastly done so in 2009 with the addition of nine more chemicals to the original list of twelve chemicals) are subject to the approval and ratification of each signatory state, thereby allowing the country time to implement the measures required to adhere to the new stipulations.
CONTINUE READING ON: madb.europa.eu