Partner in Additive Manufacturing Center of Excellence Hosts Made for Space Conference
---
---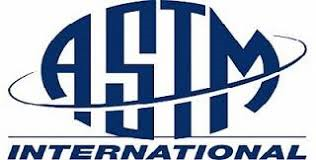 ASTM International's Additive Manufacturing Center of Excellence (AMCOE) was discussed at the Made for Space conference hosted by the Manufacturing Technology Centre (MTC) in Ansty, Conventry, United Kingdom, on May 2-3. The MTC is one of the founding partners of the
AMCOE
, launched last year to accelerate the pace of additive manufacturing by coupling R&D and the standards development processes.
Made for Space brought together NASA, the European Space Agency, the world's leading space and high-value manufacturing companies, universities, and research-and-technology organizations.
Speakers highlighted key manufacturing challenges and opportunities in the space sector while technical presentations covered: additive manufacturing; surface engineering and high-performance coatings; advanced joining; and robotics and autonomous systems.
Rick Russell, a technical fellow for materials at the NASA Engineering and Safety Center, reported on efforts to develop new standards for additive manufacturing components, including work within the AMCOE. Raymond "Corky" Clinton, NASA's deputy manager of the space and missions systems office, spoke on the In-Space Manufacturing and In-Space Robotic Manufacturing and Assembly initiatives related to additive manufacturing in space.
CONTINUE READING ON www.astm.org