German launch event of the EU-OSHA campaign 2018/19
---
---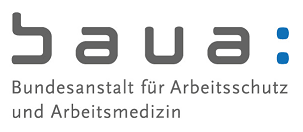 "Healthy Workplaces - Detecting and Handling Dangerous Substances" is the title of the European Agency for Safety and Health at Work (EU-OSHA) 2018/19 campaign, which will be implemented in over 30 European countries over the next two years. The German launch of the campaign will take place on Wednesday, April 25, 2018, as part of a kick-off event at the DASA Arbeitswelt Exhibition of the Federal Institute for Occupational Safety and Health (BAuA).
In Germany, the director of EU-OSHA, Dr. Ing. Christa Sedlatschek, the campaign at the event in Dortmund. The program, which was developed jointly with the members of the Focal Point network with the participation of health and safety actors and social partners, will feature national and European experts who will give an insight into the topic and present guidelines for the identification and handling of hazardous substances in the workplace. The goal is a comprehensive presentation and discussion of the topic as well as the existing regulations and challenges. In addition, the participants have the opportunity to take part in a guided tour of the current exhibition "Experiment" of the DASA Employment World Exhibition.
The European Union Agency's campaigns, which have been established since 2002, advise and sensitize small and medium-sized enterprises in particular to selected occupational safety topics. In Germany, too, there is still a great need for information and support in dealing with hazardous substances that are not always identified as such.
Participation in the event is free. Due to the limited number of participants, registration is required until 16 April 2018. The entire program as well as further information are available on the Internet at www.baua.de/Termine. Here is also a registration possible.

Further information on the European campaign can be found on the EU-OSHA website at https://osha.europa.eu/en/healthy-workplaces-campaigns/dangerous-substances-18-19 and https://healthy-workplaces.eu/
CONTINUE READING ON www.baua.de (Automatically translated from German)