EU Commission does not approve silver sodium hydrogen zirconium phosphate as an existing active substance for use in biocidal products
---
---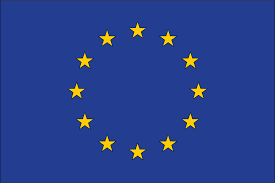 Title of document
Draft Commission Implementing Decision not approving silver sodium hydrogen zirconium phosphate as an existing active substance for use in biocidal products of product-types 2 and 7 (3 page(s), in English)
Description
This draft Commission Implementing Decision does not approve silver sodium hydrogen zirconium phosphate as an active substance for use in biocidal products of product-types 2 and 7. Sufficient efficacy has not been demonstrated based on the information submitted by the applicant. The opinion of the European Chemicals Agency can be found on its website ( http://echa.europa.eu/regulations/biocidal-products-regulation/approval-of-active-substances/bpc-opinions-on-active-substance-approval ).
Notifying member: European Union
Notification: G/TBT/N/EU/665
Objective tag
Protection of human health or safety; Protection of the environment; Harmonization
Objective
Protection of public health and of the environment. Harmonisation of the EU market on biocidal products.
Documents

Agency responsible
European Commission
Timing:
Submission: 27/05/2019
Reception: 28/05/2019
Distribution: 28/05/2019
Final date for comments: 27/07/2019
Proposed date of adoption: N/A