Five key principles for future EU regulation of chemicals in food contact materials
---
---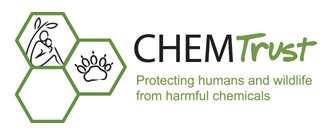 CHEM Trust has highlighted for nearly five years, that the current EU laws regulating the chemicals used in food contact materials (FCM) such as food packaging, cutlery, and factory equipment do not properly protect public health. Many materials, such as paper, card, inks and linings are not controlled by harmonised EU-level laws, and where harmonised laws exist, like e.g. for plastic materials, the system is weak and outdated.
The European Commission has finally begun to review these laws, and their consultants are currently running a public consultation. CHEM Trust has been working with other civil society groups to establish some key principles for an effective new system for regulating the materials that are in contact with the food we eat every day.
The current public consultation is open until May 6th 2019. This consultation is a part of a broader evaluation instigated in September 2018 by the EU Commission to assess the current effectiveness and added value of the legislation governing the use of chemicals in FCM.
CONTINUE READING ON chemtrust.org