Canada | E-Substances Regulation to address the increase in youth vaping
---
---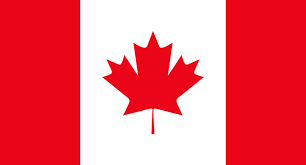 Title of document
E-Substances Regulation (11 pages, in English)
Description
The new E-Substances Regulation ('the ESR') has been introduced as part of a multi-pronged effort to address the increase in youth vaping in British Columbia, Canada and to protect users from the potential harms associated with use of vapour products. Under the E-Substances Regulation the following will now be health hazards: E-substances that contain non-therapeutic nicotine E-substances that do not contain nicotine, nicotine salts or cannabis Under the E-Substances Regulation, the sale of these health hazards is a regulated activity. The ESR introduces new requirements that are placed on retailers, restricting the sale and distribution of certain vapour products, places restrictions on the strength of nicotine contained in e-substances, implements packaging and labelling requirements for the goods and establishes reporting requirements.
Notifying member: Canada
Notification: G/TBT/N/CAN/620
Objective tag
Protection of human health or safety; Other
Objective
The objective of this measure is to control the sale of certain vapour products and limit the hazardous health impacts associated with vaping. The new regulatory requirements were developed after public consultation, to address an alarming increase of vaping in the youth population and in response to health and safety issues emerging in 2019. The ESR enhances existing regulatory measures in place which prevent youth from accessing, using or being enticed by these products; places restrictions on the strength of nicotine that can be sold in e-substances, in addition to other measures which restrict the types of products that retailers can sell; and is designed to be proactive and combat the potential for widespread vaping related illness through increasing the oversight of products and retailers by way of regulations.

Agency responsible
British Columbia Ministry of Health
Timing:
Submission: 06/10/2020
Reception: 06/10/2020
Distribution: 07/10/2020
Final date for comments: N/A
Proposed date of adoption: N/A