US EPA bans some bee-killing pesticides | Statement
---
---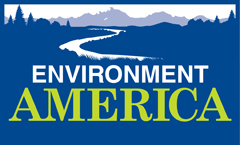 Earlier this week, as a result of a legal settlement, the U.S. Environmental Protection Agency cancelled 12 bee-killing neonicotinoid insecticide products.
Steve Blackledge, conservation program director for Environment America, issued the following statement in light of the announcement:
"We wholeheartedly commend the Center for Food Safety for bringing this litigation, which led to this important change. Looking forward, a key element to this settlement is that the EPA will now be required to examine the effects of the entire neonic class on endangered species.
"This is so essential because bees are struggling, and neonics are seriously endangering the entire national bee population. Tragically, even with this announcement, there are still too many forms of this insecticide class available.
"With that in mind, we must remember that states remain one of our best hopes for addressing the problem. Connecticut and Maryland have already banned the sale of neonics to consumers. But we still need other states to prohibit the most common and problematic uses of neonics, starting with the sale of neonics to everyday consumers and the practice of coating agriculture seeds, which needlessly expose bees and other wildlife to these chemicals.
CONTINUE READING ON environmentamerica.org