Draft EU Commission Implementing Regulation on the expiry of the final registration deadline for phase-in substances
---
---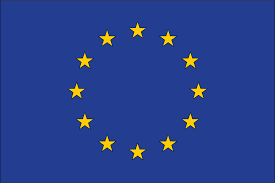 Title of document
Draft Commission Implementing Regulation on the application of certain registration and data-sharing provisions of Regulation (EC) No 1907/2006 of the European Parliament and of the Council after the expiry of the final registration deadline for phase-in substances (4 page(s), in English)
Description
The draft Implementing Regulation provides clarifications regarding the calculation of tonnage in registering substances, the applicability of reduced REACH registration requirements and the continuing obligations of existing registrants of phase-in substances (i.e. substances that were already on the market at the time of the adoption of REACH) to jointly update their registration dossiers after 1 June 2018.
Notifying member: European Union
Notification: G/TBT/N/EU/649
Objective tag
Protection of human health or safety
Objective
Protection of human health and the environment, ensuring the proper functioning of the EU internal market.
Documents

Agency responsible
European Commission
Timing:
Submission: 26/03/2019
Reception: 27/03/2019
Distribution: 28/03/2019
Final date for comments: 27/05/2019
Proposed date of adoption: N/A