Macao Introduces New Food Safety Standards with Amendment to Pesticide Residue Regulations
---
---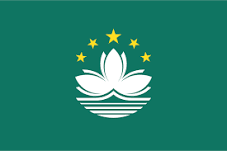 Macao, China introduces new food safety standards with an amendment to Administrative Regulation No. 11/2020. The newly introduced Administrative Regulation No. 02/2023 expands the coverage of pesticide residue in food, to ensure better supervision and safety measures.
The new regulation replaces the provisions of the attached tables and revises the appendix to include two tables. Table 1 lists the maximum levels of pesticide residues in foodstuffs, while Table 2 lists the maximum limits of exogenous residues of pesticides in foodstuffs. The regulation establishes the maximum residue limits and extraneous maximum residue limits of pesticides in foodstuffs and includes a list of pesticides exempted from maximum residue limits.
This regulation applies to substances intended for preventing, destroying, attracting, repelling, or controlling pests during the production, storage, transport, distribution, and processing of food. Fertilizers, plant and animal nutrients, food additives, and veterinary drugs are excluded from this regulation. The administrative regulation requires compliance with the standards stipulated in the annexes to ensure food safety.

Notification: G/SPS/N/MAC/26
Objective tag
Food safety (SPS)
Documents