European Union | Draft Commission Implementing Regulation amending Implementing Regulations (EU) No 2015/1295 and No 540/2011 as regards the conditions of approval of the active substance sulfoxaflor
---
---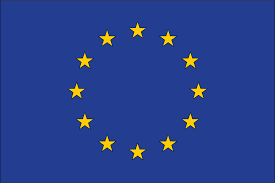 Title of documentDraft Commission Implementing Regulation amending Implementing Regulations (EU) No 2015/1295 and No 540/2011 as regards the conditions of approval of the active substance sulfoxaflor (5 page(s), in English; 2 page(s), in English)
DescriptionThis draft Commission Implementing Regulation provides that the approval conditions of the active substance sulfoxaflor are amended in accordance with Regulation (EC) No 1107/2009 based on the evaluation of confirmatory data as required in Regulation (EU) 2015/1295 of 27 July 2015 approving the active substance sulfoxaflor for use in the EU. Existing authorised plant protection products containing sulfoxaflor will be reviewed in accordance with the restriction set in this act. This decision however only concerns the placing on the market of this substance. Following restriction of the approval and the consequent expiry of all grace periods for stocks of products, separate legal action will likely be taken on Maximum Residue Levels and a separate notification will be made in accordance with SPS procedures in due time.
Notifying member: European Union
Notification: G/TBT/N/EU/853
Objective tagProtection of animal or plant life or health; Protection of the environment
ObjectiveIn order for an active substance to be approved in accordance with Regulation (EC) No 1107/2009 (concerning the placing of plant protection products on the market), it must be demonstrated that the substance is not harmful to human health, animal health or the environment. Criteria are listed in Article 4 of the Regulation (and also detailed in Annex II thereto) which must be met to enable approval. Regulation (EU) No 2015/1295 approved sulfoxaflor as active substance for use in plant protection products and required the applicant to provide confirmatory information with regard to bees. Following the assessment of confirmatory information, the information provided did not demonstrate absence of risks to bees, in particular bumble bees and solitary bees, from outdoor use. Consequently, the notified draft Implementing Regulation aims at restricting the conditions of approval of the active substance sulfoxaflor to uses in permanent greenhouses only in order to protect bees. The decision is based on a risk assessment peer reviewed at EU level, under the lead of the European Food Safety Authority. EU Member States shall, where necessary, withdraw or amend authorisations for plant protection products containing sulfoxaflor as active substance at the latest by 6 months from the date of entry into force. EU Member States may grant a period of grace in line with Article 46 of Regulation No 1107/2009 which shall expire at the latest 12 months from the entry into force of the notified draft Implementing Regulation.
Documents
Agency responsibleEuropean Commission
Timing:
Submission: 16/11/2021
Reception: 16/11/2021
Distribution: 17/11/2021
Final date for comments: 16/01/2022
Proposed date of adoption: N/A