Ivory Coast Amendments as regards preferential treatment and ozone-depleting substances (ODS)
---
---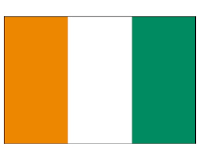 Preferential Treatment
On 15 October 2020, Côte d'Ivoire and the United Kingdom (UK) signed an economic partnership agreement (EPA). The agreement was signed in order to maintain existing trade arrangements between the countries and is expected to take effect at the end of the transition period in place after the UK left the European Union (EU) on 1 February 2020.
Ozone

-Depleting Substances (ODS)
Côte d'Ivoire has acceded to the Vienna Convention for the Protection of the Ozone Layer and the Montreal Protocol on Substances That Deplete the Ozone Layer. Trade transactions concerning ozone-depleting substances (ODS) are regulated by the Ministry of Commerce and Industry. Importations of such goods require an import permit, which is issued by the aforementioned Ministry. Designated ODS may not be imported into Côte d'Ivoire.
CONTINUE READING ON: madb.europa.eu