US EPA Administrator Hosts Nation's Leaders to Discuss Efforts to Reduce Childhood Lead Exposure
---
---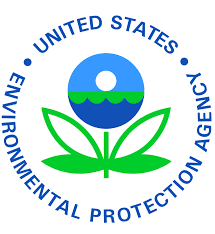 U.S. Environmental Protection Agency (EPA) Administrator Scott Pruitt hosted fellow Cabinet members and other key senior leaders to outline a federal strategy to reduce childhood lead exposure and associated health risks.
"Lead exposure poses a significant health threat to hundreds of thousands of American children," said EPA Administrator Scott Pruitt. "By refocusing Agency efforts, we can work with our government partners to develop solutions that address lead exposure and improve health outcomes for children."
Administrator Pruitt was joined by members or their designees of the President's Task Force on Environmental Health Risks and Safety Risks to Children (Task Force), and other principals to collaborate on a clear direction in the development and implementation of a new Federal Strategy to Reduce Childhood Lead Exposures and Eliminate Associated Health Impacts. The Task Force is co-chaired by Administrator Pruitt and Health and Human Services (HHS) Secretary Alex Azar. Notable attendees included: Secretary of Housing and Urban Development (HUD) Ben Carson, Secretary of Labor Alexander Acosta, and HHS Deputy Secretary Eric Hargan.
CONTINUE READING ON www.epa.gov