EU Commission appoints Mauro Ferrari as next President of the European Research Council
---
---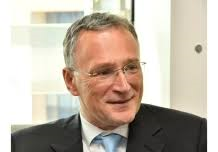 The European Commission has today appointed Professor Mauro Ferrari as the next President of the European Research Council (ERC), responsible for funding investigator-driven frontier scientific research in Europe.
Professor Ferrari will take up his new role as of 1 January 2020, when the mandate of current President Professor Jean-Pierre Bourguignon ends. The new President joins the ERC at an important moment for its development. For the next long-term EU budget, the Commission has proposed Horizon Europe, the most ambitious EU research and innovation programme ever. A political agreement on the new programme was reached in April. Horizon Europe will safeguard the independence of the ERC under the Scientific Council and maintain its sole focus on scientific excellence. The Commission has proposed a significant budget increase for the ERC from €13.1 billion in 2014-2020 to €16.6 billion for 2021-2027.
Carlos Moedas Commissioner for Research, Science and Innovation, said: "The ERC has a global reputation for funding excellent, curiosity-driven research. Professor Mauro Ferrari is internationally renowned for his outstanding interdisciplinary academic career. With his understanding of the societal value of science, his strong leadership and exceptional communication skills, Prof. Ferrari is the right person to take the ERC and European science to new heights. I would also like to pay tribute to President Jean-Pierre Bourguignon, who has led the ERC from strength to strength."
Professor Ferrari, incoming President of the European Research Council, added: "It is an honour to have been chosen to serve as the next President of the European Research Council. I would like to thank the European Commission as well as the ERC Scientific Council for placing its confidence in me to lead this unique endeavour as we prepare the ground for the EU's new Horizon Europe programme."
Professor Ferrari has a distinguished academic career, including many years in the United States, during which he contributed to multiple fields including mathematics, engineering, medicine and biology, and helped pioneer the field of nanomedicine.
CONTINUE READING ON europa.eu