Who's Minding the Store? | A report card on retailer actions to eliminate toxic chemicals
---
---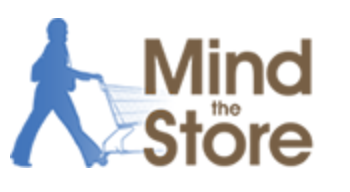 As concern about toxic chemicals grows among consumers and doctors alike, major retailers are making slow but meaningful progress in improving the safety of the products and packaging they sell but nearly half of those scored have failed to make the grade. In this third annual Who's Minding the Store?Retailer Report Card, Safer Chemicals, Healthy Families graded the chemical policies and practices of forty major retailers that sell products in North America, as part of its Mind the Store campaign.
Four retailers received the highest grades for their work to protect customers from toxic products and packaging: Apple (A+), Target (A), Walmart (A-) and IKEA (A-). Top-ranked performers continually work with suppliers to disclose and replace dangerous chemicals with safer alternatives.
Average grades show steady improvement over time. Eleven retailers improved their average grade from a D+ to a C+ since the first report card was published in 2016. Another eighteen retailers bumped up their grade from D to a D+ over the past year, on average. Twenty-one out of the twenty-nine retailers (72%) that were evaluated in both 2017 and 2018 improved their score over the last year.
Many retailers are taking action to reduce or eliminate chemicals of high concern in consumer products. For example, Lowe's led a recent wave of commitments by ten major retailers to end the sale of paint stripping products containing the deadly chemicals dichloromethane and NMP.
CONTINUE READING ON retailerreportcard.com