Possible restriction on the use of D4, D4 and D6 in consumer and professional products | ECHA calls for evidences
---
---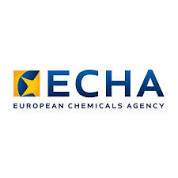 In December 2016 the European Commission requested ECHA to prepare an Annex XV restriction dossier on Octamethylcyclotetrasiloxane (D4) and Decamethylcyclopentasiloxane (D5). A call for evidence to support the preparation of this Annex XV dossier was open on the ECHA website from 03/05/2017 to 03/08/2017.
In February 2018 the European Commission requested that ECHA also include Dodecamethylcyclohexasiloxane (D6) within the scope of their Annex XV dossier. The use of D6 may pose the same unacceptable risk to the environment as the use of D4 and D5.
ECHA has now launched a call intended to gather information on the use of dodecamethylcyclohexasiloxane (D6) in consumer and professional products, as well as other relevant information for the preparation of an Annex XV restriction dossier. The call is also allows an opportunity to pose 'follow-up' questions relevant to the additional uses of D4 and D5 in consumer and professional products that have only become apparent since the initial call for evidence in 2017.
The information gathered will be used to determine whether these uses of D4, D5 and/or D6 pose a risk on an EU-wide basis and assess the socio-economic impacts of any potential restriction.Information on D4 and D5 already submitted to the previous call for evidence on the original scope of the restriction does not need to be submitted again.
More info on ECHA website