EU Commission does not approve carbendazim as an existing active substance for use in biocidal products of product-type 9
---
---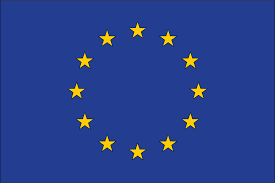 Title of document
Draft Commission Implementing Decision not approving carbendazim as an existing active substance for use in biocidal products of product-type 9
Description
This draft Commission Implementing Decision does not approve carbendazim as an active substance for use in biocidal products of product-type 9. Risks for the environment were identified that could not be mitigated by adequate risks mitigation measures and no safe use could be found. The opinion of the European Chemicals Agency can be found on its website ( http://echa.europa.eu/regulations/biocidal-products-regulation/approval-of-active-substances/bpc-opinions-on-active-substance-approval ).
Notifying member: European Union
Notification: G/TBT/N/EU/662
Objective tag
Protection of human health or safety; Protection of the environment; Harmonization
Objective
Protection of public health and of the environment. Harmonisation of the EU market on biocidal products.
Documents

Agency responsible
European Commission
Timing:
Submission: 27/05/2019
Reception: 28/05/2019
Distribution: 28/05/2019
Final date for comments: 27/07/2019
Proposed date of adoption: N/A