Circular Economy Stakeholder Conference | European Commission
---
---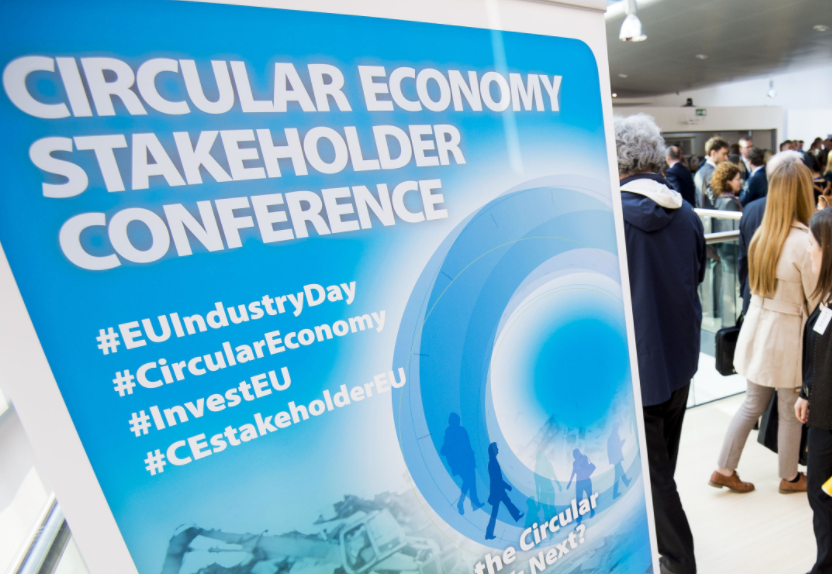 The European Commission and the European Economic and Social Committee co-hosted the third Circular Economy Stakeholder Conference in Brussels on 20-21 February 2018. The event was an opportunity to take stock of, and debate, the way the transition towards a circular economy in Europe is progressing following the adoption of the 2018 Circular Economy Package.
Reducing plastic use and waste, achieving non-toxic materials flows, introducing circularity in the bioeconomy, steering product design towards more circularity and making construction more sustainable are among the main avenues of work for the coming years.
The adjustments needed are expected to create business opportunities and generate competitive advantages for companies across all sectors.
The conference was served as the launchpad of the "European Resource Efficiency Knowledge Centre for SMEs" (EREK). The centre seeks to position itself as a European level one-stop shop for SMEs and business organisations wanting to learn about, and cooperate on, circularity, eco-innovation and green markets.
Furthermore, a virtual open space on the circular economy had its debut during the event.
This platform aims to facilitate dialogue and disseminate activities, information, and good practices on the circular economy. Stakeholders have already started sharing their expertise with European partners.
SOURCE: ec.europa.eu