Rising levels of e-waste and its improper treatment
---
---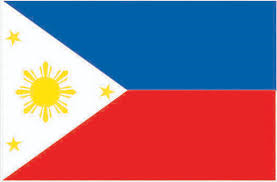 Filipinos produce two to five kilograms of e-waste per inhabitant, according to a study of the International Telecommunication Union, United Nations University and the International Solid Waste Association.
Globally, some 44.7 million metric tons of e-waste were generated in 2016 or 6.1 kg per inhabitant, the Global E-Waste Monitor 2017 study showed.
Examples of e-waste are broken appliances, outmoded gadgets, busted lamps and other unwanted electrical and electronic products that are improperly recycled, burned or disposed of. They can pollute the environment with health-damaging chemicals.
Levels of e-waste and its improper and unsafe treatment and disposal through burning or dumping are rising, according to the study. Experts estimate that e-waste generation will reach 52.2 million metric tons by 2021.
Among the hazardous substances that make up electrical and electronic equipment and their wastes are heavy metals such as cadmium , Chromium VI, lead and mercury, and persistent organic pollutants (POPs) such as polybrominated diphenyl ethers (PBDes) and polychlorinated biphenyls (PCBs), among dozens of other toxic chemical compounds. Reckless disposal practices can result in the release of these nasty chemicals. Exposure to mercury, a potent neurotoxin, can damage the brain and the central nervous system.
CONTINUE READING ON www.panaynews.net