Ecowaste warns of toxic chemicals in lucky charms
---
---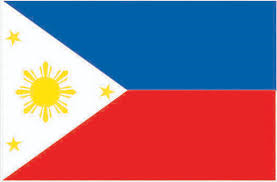 EcoWaste issued the caution as many Filipinos are known to rush to stores and purchase their luck activators and enhancers in celebration of the Chinese New Year.
Over the weekend, EcoWaste purchased 20 assorted lucky charms and amulets—which cost from P25 to P300—from retailers in Binondo and Quiapo and had them screened for toxic metals using a handheld X-Ray Fluorescence (XRF) analytical instrument.
"Some lucky charms and amulets that are supposed to attract energy, health, fortune, and happiness are unluckily contaminated with cadmium and lead, two highly hazardous substances that belong to the WHO's list of 10 chemicals of major public health concern," said Chemical Safety Campaigner Thony Dizon of EcoWaste Coalition.
Out of the 20 items, 15 were found to be contaminated with excessive levels of lead and cadmium way above the 90 parts per million (ppm) limit for lead in paint under Philippine and US laws, and 100 ppm limit for cadmium in jewelry under the European Union regulation .
CONTINUE READING ON news.mb.com.ph