CLP | Unique Formula Identifiers – Extra labelling information | Consultation period 12 May 2020 - 09 June 2020
---
---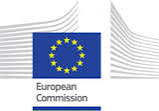 Under EU rules on labelling hazardous chemicals, where there is a unique formula identifier (UFI), it must be included in the labelling information.
UFIs enable emergency response staff – such as poison centres – to accurately identify the hazardous chemical in question and give prompt, accurate medical advice, in the event of poisoning.
This initiative introduces specific rules for paints created specially in-store (bespoke paints – as opposed to off-the-shelf ones).
CONTINUE READING ON: ec.europa.eu