Legal action against establishments storing 29 hazardous chemicals
---
---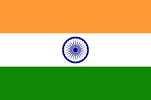 Dhaka South City Corporation (DSCC) Mayor Sayeed Khokon yesterday said they will take legal action and cancel licences of establishments that will be found storing 29 most hazardous chemicals at shops and warehouses.
The DSCC mayor also said they will seal off the offending factories, warehouses and shops.
He was visiting chemical factories in Mitford area in Dhaka's Babubazar yesterday noon, according to a press release.
Khokon said they have spoken to businessmen and reached an agreement on 29 identified chemicals that are most hazardous. These chemicals can cause fire to break out, he added.
The chemicals include ethyl alcohol, 2-ethylhexanol, isopropyl alcohol, methyl ethyl ketone (MEK), methyl isobutyl ketone (MIBK), Thinner B and diacetone alcohol.
CONTINUE READING ON www.thedailystar.net