Iraq Focus: Importation of gold, Legal bases for Import Procedures
---
---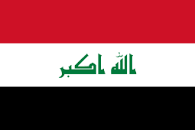 Importation of Gold

A new document entitled Permit to Import Gold has been added to the set of documents of this report. For more information, the quoted document may be viewed.

Legal Bases for Import Procedures

The documents entitled Commercial Registration and Permit to Import Live Animals have been furnished with the applicable legal basis. In addition, the chapter on Motor Vehicles in this overview has been equipped with the legal source for the import provisions for vehicles.
Motor vehicles and pneumatic tyres must meet the Iraqi safety requirements and standards. Pre-Shipment Inspection (PSI) is obligatory for all types of new and second-hand vehicles as well as their spare parts. For further details, please turn to the quoted section and to the document entitled Pre-Import Inspection, Testing and Certification Program of Goods into the Republic of Iraq.
CONTINUE READING ON: madb.europa.eu