Chemicals – simplification and digitalisation of labelling requirements | Feedback period 14 July 2021 - 20 September 2021
---
---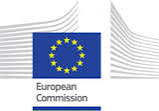 The EU aims to improve the communication of essential information on chemicals and in so doing reduce hazardous chemicals' adverse effects on health and the environment.
To contribute to these goals, this initiative will consider simplifying and streamlining labelling requirements for some categories of chemicals and chemical products, and the use of digital labelling.
The initiative also sets out to increase the cost-effectiveness and overall competitiveness of the EU chemicals industry.
CONTINUE READING ON: ec.europa.eu