South Korea Consults on 14 Substances into Existing Chemical Substance Inventory
---
---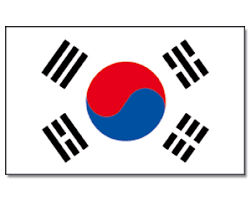 Takehome - 14 substances will be added to South Korea's Existing Chemicals Inventory. They were domestically circulated in South Korea before February 2, 1991.
Published on January 21, 2020 by MoE Notice No. 2020-33, South Korea's Ministry of Environment (MoE) is now consulting on supplementation of 14 chemical substances (KE-19-0001~KE-19-0014) into the Korea Existing Chemicals Inventory(KECI). Any comments are welcome before December 10, 2020.
The KECI contains 44,476 existing substances (updated May 8, 2019), including:
(*) Annex 1 of 37,089 chemical substances domestically circulated in Korea before February 2, 1991; and
(*) Annex 2 of 7,387 chemical substances published by MoE after hazard evaluation under TCCA after Feb 2, 1991.
The 14 substances (details accessible here) will be added into the Annex 1 of the KECI.
CONTINUE READING ON chemlinked.com