Basel Convention | 14 to17 November 2022 | 15th meeting of the Basel Convention Implementation and Compliance Committee (ICC-15)
---
---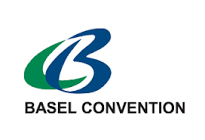 Highlights: The Committee is expected to consider 8 specific submissions, general issues of implementation and compliance, and its draft 2024-2025 work programme. The Committee is also expected to convene a joint session with the first meeting of the Rotterdam Convention Compliance Committee to discuss issues of common interest.
In light of the shorter time span between the fifteenth and sixteenth meetings of the Conference of Parties, the Committee is expected to consider prioritized activities of its 2022-2023 work programme, as follows.
With respect to the specific submissions, the Committee is expected to continue its consideration of eight of the fourteen existing submissions, including six by the Secretariat regarding difficulties with national reporting by Cook islands Gabon, Liberia, Mauritania, Nauru and Syrian Arab Republic, and two Party self-submission by Central African Republic and Togo regarding their difficulties with the development of legal frameworks implementing the Basel Convention.
CONTINUE READING ON: www.basel.int