Chemical Footprint Project Workshop – December 7
---
---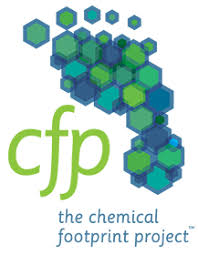 The
2017 Chemical Footprint Project Survey
is now live! In this one-day, in-person, interactive workshop, learn how answering the Survey can support your company's chemicals management program and demonstrate your leadership. The training will include examples of best practices across sectors and lessons learned from past Surveys.
The workshop will be particularly valuable for manufacturers of formulated products and/or articles and consultancy firms supporting manufacturers in creating leading chemicals management programs.
Learn how to:
(*) Reduce business risks related to chemicals,
(*) Measure progress in using safer chemicals, and
(*) Strengthen engagement with your supply chain.
Register for the Chemical Footprint Project Workshop
.