America's Unsafe Medical Products | New safety alerts related to product recalls
---
---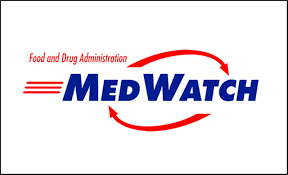 The U.S. Food and Drug Administration (FDA) has issued three new safety alerts, all related to product recalls, including a device used in infants to enlarge the opening between the upper two chambers of the heart.
The FDA issues safety alerts to provide timely new safety information on human drugs, medical devices, vaccines and other products including biologics, dietary supplements and cosmetics. The alerts are publicly available at the agency's MedWatch website and contain "actionable information that may impact both treatment and diagnostic choices for healthcare professional and patient."
The following list includes all MedWatch alerts for 2019 through April 29. There are several types of alerts, including letters to health care providers, warnings to users, drug safety notices and recalls.
CONTINUE READING ON 247wallst.com