17 New ASTM International Proficiency Testing Program Accreditations Bring Total to 45
---
---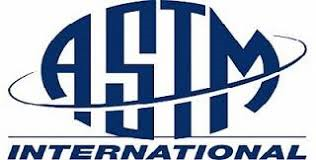 Today, ASTM International announced the addition of accreditation for the globally-recognized American Association for Laboratory Accreditation (A2LA) for 17 of its proficiency testing programs.
The new accreditations cover programs including: Diesel exhaust fluid, Octane, Polyethylene plastics, Thermoplastics, Stainless Steel, Aluminium, Woven fabrics, Knit fabrics, and more.
"Labs that turn to ASTM International to help monitor their strengths and weaknesses throughout their organizations can enjoy increased confidence in knowing that their programs meet strict competency standards," says Tim Brooke, vice president of laboratory services at ASTM.
The recent additions bring the total number of ASTM International programs that have achieved A2LA accreditation to 45, including cetane, engine coolants, biodiesel, and many more. More than 95 percent of ASTM's proficiency testing programs have now been accredited.
CONTINUE READING ON www.astm.org