South Africa set to tackle emerging contaminants
---
---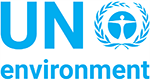 Adequate management of waste and chemicals has emerged as a serious challenge confronting South Africa in recent years. The third national waste baseline shows that South Africa generated approximately 108 million tonnes of waste in 2011, of which 98 million tonnes was disposed of at landfill. In the order of 59 million tonnes is general waste, 43 million tonnes is currently unclassified waste and the remaining 6 million tonnes hazardous waste. In the order of 10 of all waste generated in South Africa was recycled in 2011.
To tackle this growing environmental threat, South Africa has taken a number of important steps, including ratification of the Basel, Stockholm and Rotterdam conventions, as well as key measures like banning liquid waste from being dumped in landfills. These actions are beginning to have a measurable impact, but more work is needed to truly resolve the issue.
To this end, South Africa is partnering with the United Nations Environment Programme Chemicals and Waste Management Programme on an ambitious two-year project to strengthen the country's institutional approach towards sound management of chemicals and wastes. By assessing existing national infrastructures and conducting a gap analysis on institutional capacity, the project will see South Africa identifying cost-effective and environmentally benign alternatives to emerging contaminants as well as developing measures for the sound management of emerging contaminants.
The project's first key task will be to conduct a thorough analysis of current chemicals and waste management infrastructure. The focus will be on emerging contaminants and what the country has already accomplished to manage these chemicals. Key gaps and challenges will be identified, particularly within South Africa's existing regulatory framework and institutional capacity.
South Africa will then conduct a cost-benefit analysis for switching to safer alternatives from emerging contaminants. This study will allow policymakers to better understand the benefits, socio-economic impacts and cost implications of phasing out hazardous chemicals on the industry, public and government. The process will also help policymakers develop appropriate interventions with regard to emerging contaminants, while also assessing the possible impacts that may arise from price increases resulting from the transition to safer alternatives.
CONTINUE READING ON www.unenvironment.org