Ecuador | Amendments as regards animal products and ethyl alcohol
---
---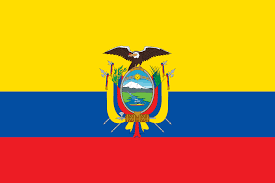 The following changes have been made:
Animal Products
As a pre-listing mechanism has been established for foreign producers of products for veterinary use, the paragraph on Live Animals and Animal Products below has been enhanced with details of the regulations applicable in Ecuador. Please consult the quoted section for particulars.
Ethyl Alcohol
In accordance with the applicable legal basis, i.e. Resolution No. 007-2019 of the Foreign Trade Committee (COMEX), designated products of tariff subheadings 2207.10 and 2905.11 are subject to import licensing. This regulatory measure implies that importers of certain ethyl alcohol must obtain an automatic import licence from the executive subsecretary of the Ministry of Production, Foreign Trade, Investments and Fishery (MPCEIP). In this context, the matter-specific sections on Import Licensing and Alcoholic Beverages and Tobacco Products in this overview have been amplified with details of this import requirement. More information may be obtained from the updated paragraphs.
CONTINUE READING ON madb.europa.eu