Serbia Amendments as regards customs valuation, labelling requirements for textiles
---
---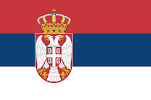 Customs Valuation

The customs value of imported goods is determined by their transaction value, which is the price paid or payable for the goods when imported into the customs territory of Serbia. It is usually calculated on the basis of the CIF value. Despite not being a member of the General Agreement on Tariffs and Trade (GATT), the valuation principles are in general applicable in Serbia as well.
Labelling Requirements for Textiles

In order to be marketed in Serbia, textile products must be labelled in accordance with the Regulation on the Labelling and Marking of Textile Products ("RS Official Gazette" 1/2014 and 86/2019), which lays down detailed rules for the information to be provided on the raw material composition of such goods. In general, said information is to be provided in Serbian language. Labels and marks on textile products must be durable, easy to read, visible, accessible and firmly attached to the fabric, if applicable. If textile products are delivered to economic operators for wholesale trade or in the framework of public procurement, the direct labelling may be replaced or supplemented with accompanying commercial documentation, e.g. in the Commercial Invoice or similar documents.
CONTINUE READING ON: madb.europa.eu