PFAS Community Engagement Event Wraps Up
---
---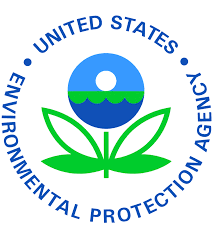 The U.S. Environmental Protection Agency (EPA) wrapped up the latest per- and polyfluoroalkyl substances (PFAS) community engagement in Horsham, Pennsylvania at Hatboro-Horsham High School. With more than 300 attendees, the community engagement event gave EPA the opportunity to hear directly from Pennsylvania communities on how to best help address this important issue.

"Understanding and addressing emerging contaminants, including PFAS, is difficult but critically important," said EPA Mid-Atlantic Regional Administrator Cosmo Servidio. "The experiences, insight and perspectives shared at today's sessions from community members and our panels of federal, state and local officials will be invaluable as EPA develops a plan to manage PFAS."

Most importantly, EPA heard directly from the public at the listening session. Around 50 individuals spoke about their experiences, concerns, and suggestions on PFAS. Using information from the National Leadership Summit, public docket, and community engagement events, EPA plans to develop a PFAS Management Plan for release later this year.
Prior to the listening session, EPA held a working session with federal, state, and local partners. The programming consisted of a presentation on ongoing EPA PFAS research, a federal panel discussion with our partners at the U.S. Department of Defense and the Agency for Toxic Substances and Disease Registry, and other panels with Mid-Atlantic state regulators, local government township officials, water authorities, and community groups.
CONTINUE READING ON www.epa.gov