EU-US trade: auto makers urge MEPs to support talks
---
---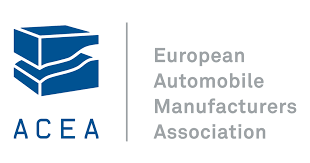 Tomorrow, the European Parliament will issue a non-binding resolution on the draft negotiating mandate which the European Commission submitted to member states in January. This mandate focuses on eliminating tariffs from industrial goods, including motor vehicles.
EU-US auto-related trade currently accounts for some 10% of total trade between the two regions. Auto manufacturers active in both Europe and the US are global players with strong interests and investments in both regions.
The European Automobile Manufacturers' Association (ACEA) supports negotiations on a trade deal that would remove tariffs and enhance regulatory cooperation between the EU and the US. Opening such talks would ease trade tensions and decrease the likelihood that the US would impose duties on EU imports of automobiles and auto parts.
Erik Jonnaert, ACEA Secretary General: "The automobile industry is a major force for economic growth and employment. It is not only in Europe's best economic interest to commence transatlantic trade talks, but it is also in the interest of the US and global economies, not to mention consumers worldwide."
Once the Parliament has voted, the Council of Ministers must approve the proposals before the Commission can start negotiations.
CONTINUE READING ON www.acea.be