US ATSDR | Proposed Substances To Be Evaluated for Toxicological Profile Development
---
---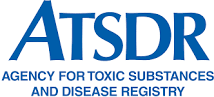 The US Agency for Toxic Substances and Disease Registry (ATSDR) within the Department of Health and Human Services is initiating the development of another set of Toxicological Profiles. This notice solicits public nominations of substances for ATSDR to evaluate for Toxicological Profile development. ATSDR will consider nominations from the Substance Priority List (available at https://www.atsdr.cdc.gov/​SPL/​). ATSDR also accepts nominations for non-Comprehensive Environmental Response, Compensation, and Liability Act of 1980 (CERLA) substances that may have public health implications, on the basis of ATSDR's authority to prepare Toxicological Profiles for substances not found at sites on the CERCLA National Priorities List. For more information on the CERCLA National Priorities List, visit https://www.epa.gov/​superfund/​superfund-national-priorities-list-npl. The agency will do so in order to establish and maintain an inventory of literature, research, and studies on the health effects of toxic substances, to respond to requests for consultation, and to support the site-specific response actions conducted by ATSDR, as otherwise necessary.
CONTINUE READING ON www.federalregister.gov
The substances contained in the Substance Priority List are listed here below in the footnote. Use Chemycal to quickly check which of your chemicals and products are impacted.
With Chemycal you can be alerted in case information on specific substances might impact your products. Are you not a Chemycal user yet? Contact us at [email protected] to schedule a demo!