Sustainability requirements for batteries | European Inception Impact Assessment
---
---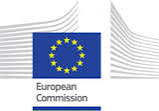 This initiative will explore ways to make Europe a global leader in producing and using sustainable batteries. It aims to boost the growth of high performance battery cells and battery modules/packs with the smallest possible environmental footprint.
The Commission adopted in September 2017 the Renewed Industry Strategy, which underlined the strategic importance of investment in batteries for the EU to remain competitive in low-emission mobility and energy storage. In 2014, the EU had less than a 5% share of the battery cell manufacturing market. In October 2017, the Commission launched the European Battery Alliance , fostering an industry-led initiative to establish an innovative, sustainable and competitive full battery value chain in the EU. On 17 May 2018, the Commission adopted a Strategic Action Plan for Batteries that sets out measures to support all aspects of the battery value chain. In particular, the Commission's objective is to ensure that batteries developed and used in Europe are safe, efficient and follow the highest environmental and social standards at the level of production, use and disposal in the context of the circular economy. In the Action Plan, the Commission announced its intention to put forward sustainability requirements for all batteries placed on the EU market.
[...]
A recent research paper7 has estimated that by 2030, 408€ million (in current prices) worth of cobalt, nickel, aluminium and lithium could be recovered from EV batteries, and 555€ million under a more ambitious scenario. These figures could triple by 2040.
[...]
CONTINUE READING THE Inception Impact Assessment on Sustainable Requirements for Batteries