Brazil | Resolution on industrialized Allergen Products
---
---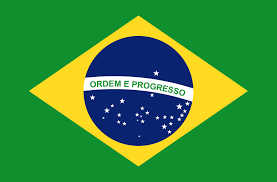 This Resolution (Resolution - RDC n. 194, December 12th, 2017) provides for registration and post-registration changes of Industrialized Allergen Products, and makes other arrangements. This Resolution applies to Industrialized Allergen Products to be submitted for analysis for marketing authorization (registration) and post-registration alterations, as well as regulates the products Allergenic Nominal Patient Vaccine, Allergen Vaccine for Use by Professional Enabled and Allergenic Product for use by Qualified Professional.
Industrialized Allergen Product: industrialized finished medicinal product, manufactured by authorized pharmaceutical industry, and can be an Industrialized Allergen Extract, an Industrialized Allergen Vaccine or an Industrialized Allergen Product for Diagnosis. Industrialized Allergen Products may only be marketed and distributed in Brazil if registered in Anvisa and manufactured or imported by a company whose operation is authorized by this Agency, and duly licensed by the competent local health authority. All companies involved in the manufacture of Industrialized Allergen Product, from the extraction stage, must comply with good manufacturing practices, and present the certificate of good manufacturing practices issued by Anvisa. Industrialized Allergen Products must be registered by Anvisa as a biological product, according to specific petition procedures.
The registration of Industrialized Allergen Products manufactured in other countries can only be granted by Anvisa if the product is registered and released for use in its country of manufacture. In cases where the country of origin does not register Industrialized Allergen Products, the manufacturing authorization must be presented, in accordance with the local requirements, and the proof of commercialization. All therapeutic or diagnostic allegations claimed in the registration application must be documented in the reports of the clinical studies in the product registration dossier. The studies mentioned in the caput of this article must have been conducted with the Industrialized Allergenic Product presented for registration. The clinical studies carried out must have been approved by the sanitary authority of the country where the clinical research was carried out. All clinical investigations conducted in Brazil with the Industrialized Allergen Product must have prior authorization from Anvisa, as provided for in the Resolution of the Collegiate Board of Directors - RDC No. 9 of February 20, 2015, and its updates. At the moment of applying for registration, the requesting company must present documentation regarding the validation of the transport chain, with the presentation of the operation qualification and performance qualification of the system to be used for the transport of the product. This Resolution establishes the necessary or required documentation concerning the quality, safety and efficacy of the product to be registered. The absence of any document required by this Resolution shall be justified and scientifically based.
This Resolution revokes the Resolution RDC nº 233, 17 August 2005.