Pakistan | Govt decides to ban use of newspapers for packing food
---
---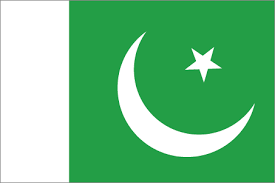 Punjab Home Department has banned wrapping any kind of products in dailies or other papers with inscriptions, by imposing section 144 for a period of six months, Pakistan Today learnt Tuesday.
According to sources, the step has been taken while keeping in view the sanctity of certain words and religious phrases or revered names; as once used, the paper is usually thrown in garbage, which is tantamount to disrespecting the scripture.
The practice is the most common with newspapers being used by thousands of roadside vendors to serve food, dhabas selling chapattis, naan, samosay and pakoray, to name a few.
"Additional chief secretary (Home) said the action has been taken to maintain the sanctity of pieces of paper or newspapers with holy words or verses inscribed on them. The instructions have also been forwarded to the chief secretary, inspector general of police and CCPO, RPOs and DCs along with other officials concerned," sources said.
CONTINUE READING ON www.pakistantoday.com.pk