United Kingdom | Notifying Great Britain's register of feed additive authorisations and the authorisation of eleven feed additives for the GB market
---
---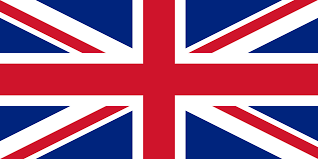 Title of document
Notifying Great Britain's register of feed additive authorisations and the authorisation of eleven feed additives for the GB market
Description
The UK Food Safety Authorities are notifying Members of GB's feed additives authorisation register and the authorisation of eleven feed additives for use in the GB market consisting of new authorisations, renewals, modifications and a re-evaluation of an existing feed additive.These authorisations are made on the basis of the uses and specifications set out in the consultations linked in section 9.
The eleven feed additives are:
Authorisation as a new feed additive (or new use):
RP15 (3b509) - Manganese chelate of lysine and

glutamic acid

RP27 (1k20759) - Lactobacillus buchneri DSM 29026
RP65 (4a13) - Serine protease (EC 3.4.21.)- produced by Bacillus licheniformis DSM 19670
RP161 (4b1828) - Bacillus licheniformis DSM 28710
RP808 (4a32) -

6-phytase

produced by Komagataella phaffii DSM 32854
Renewal of authorisation:
Renewal and a new use:
RP664 (4b1830) - Clostridium butyricum FERM BP‐2789
Renewal, modification and new use:
RP131 (4b1823) - Bacillus velezensis ATCC PTA-6737 (formerly Bacillus subtilis ATCC PTA-6737)
Re-evaluation:
Modification:
For more information on the authorisations please see the table in the attached Annex.
Notifying member: United Kingdom
Notification: G/SPS/N/GBR/23
Objective tag
Food safety (SPS); Animal health (SPS)
Documents
Timing: