EFSA | Titanium dioxide: E171 no longer considered safe when used as a food additive
---
---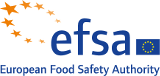 EFSA has updated its safety assessment of the food additive Titanium Dioxide (E 171), following a request by the European Commission in March 2020.
The updated evaluation revises the outcome of EFSA's previous assessment published in 2016, which highlighted the need for more research to fill data gaps.
Prof Maged Younes, Chair of EFSA's expert Panel on Food Additives and Flavourings (FAF), said: "Taking into account all available scientific studies and data, the Panel concluded that titanium dioxide can no longer be considered safe as a food additive. A critical element in reaching this...
CONTINUE READING ON www.efsa.europa.eu