MEPs say EU must urgently strengthen its climate action
---
---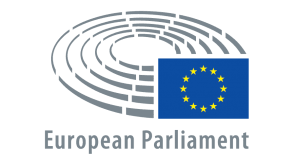 MEPs adopted a resolution on increasing EU's efforts to fight climate change by 469 votes in favour, 34 against and 44 abstentions. A plenary debate with Environment Commissioner Virginijus Sinkevičius and the Czech Presidency took place on Tuesday morning.
More ambition needed on mitigation and adaptation to climate change
The EU should step up its climate mitigation work, to contain global warming to 1.5°C compared to pre-industrial levels, and its climate adaptation plans, MEPs say. They want the Commission to propose a comprehensive, ambitious and legally binding European climate adaptation framework, with particular emphasis on the EU's most vulnerable regions. The EU should also continue to play an active role in defining a global goal for adaptation and in ensuring the international community meets its goal for international climate finance.
MEPs urge the Commission to draw up an EU-wide climate risk assessment, and to pay special attention to the risks of droughts, forest fires and health threats. They also want an EU climate resilience "stress test" for key infrastructure by summer 2023.
CONTINUE READING ON: www.europarl.europa.eu