US FDA looks to make more prescription drugs available over the counter
---
---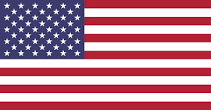 The U.S. Food and Drug Administration wants to simplify the process of making some prescription drugs available over the counter and without physician approval.
The FDA released draft guidelines on how a streamlined process could be beneficial for consumers, and could lead to savings on drug and care costs.
The FDA specifically noted cholesterol-lowering drugs and the prescription drug naloxone, an opioid-overdose antidote, as good candidates to make available over the counter. In many states, the antidote Narcan already does not need a prescription.
CONTINUE READING ON www.upi.com